Matt in Madrid
Blogging my Spring 2019 study abroad.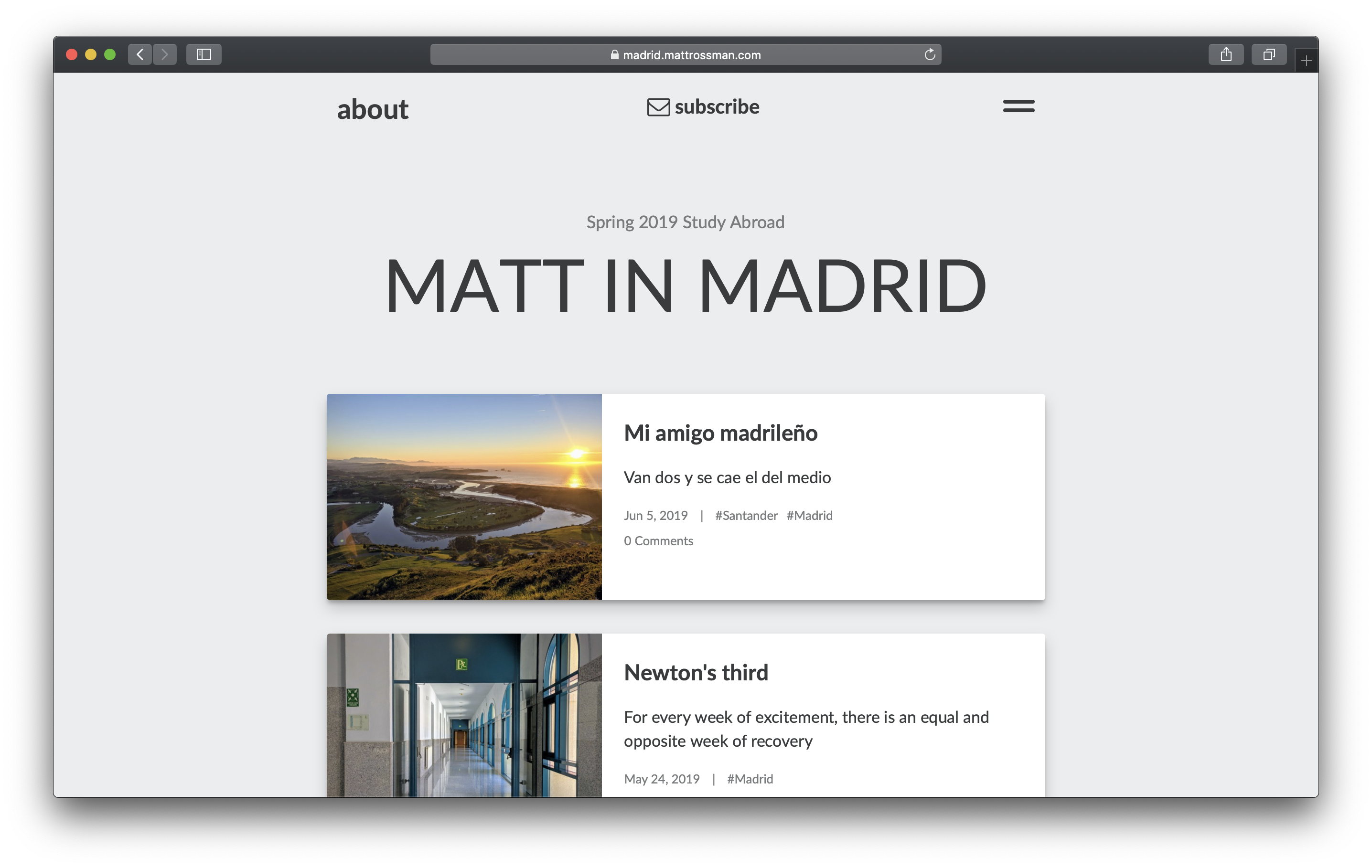 This blog was made to help keep in touch with my family during my time abroad. The blog also helps me remember all of my experiences. I added a post approximately once a week over my 5 month stay.
I built it with Hugo and deployed it to Netlify. I worked a lot on effective management of all the pictures, since each post could easily have 50+ images. I made shortcodes to handle photo galleries and 360 panoramas.